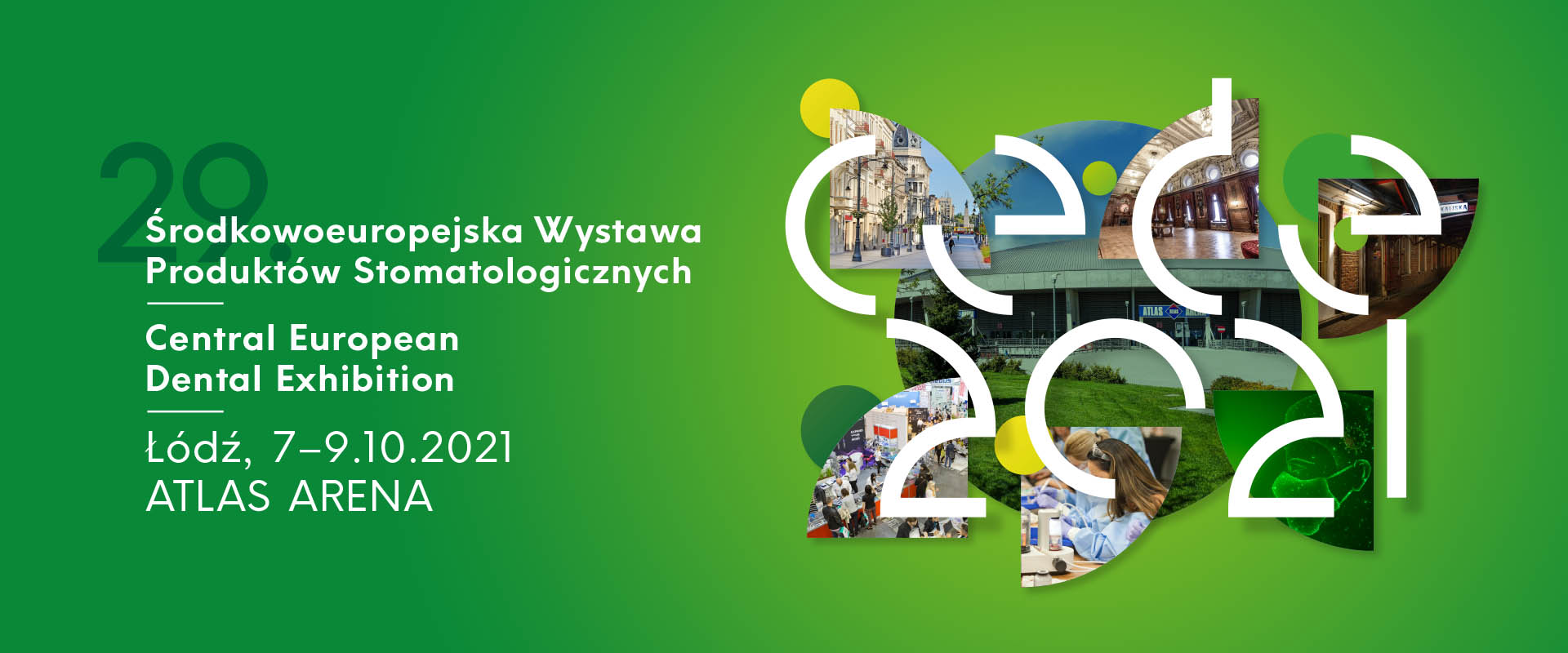 CEDE in a nutshell
CEDE is the longest running dental exhibition in Poland. For over a quarter of a century it has been a meeting place for thousands of practitioners with the world of business. We bring together doctors with technologies that help to treat more effectively and safely. The exhibition features creators and sellers of all products that support the treatment process and improve dental practice.
The first edition of the Central European Dental Exhibition CEDE was held in 1991! CEDE has so far attracted 8 673 exhibitors and 292 872 visitors. 54 614 professionals attended the scientific part accompanying the subsequent editions of the exhibition.
In 2016, CEDE gave way to the World Dental Congress, which we organised for the World Dental Organisation FDI together with the Polish Dental Association. It was attended by representatives from 152 countries.
Poland's oldest dental exhibition also had its online version - Virtual Dental Exhibition by CEDE in 2020.
Dental Expo CEDE 2021, Łódź, Poland
Come, stay, meet and taste! See you in Łódź at Dental Expo CEDE 2021!
Central European Dental Exhibition is an idea that flatters ambition, inextricably combining modern dentistry with the present tense.
We consistently create an event that is more than just an exhibition. We are expanding the exhibition of dental products with a number of projects that on the one hand allow for non-standard promotion to producers and distributors, and on the other more effectively engage participants. We create a number of inspiring events in which everyone can find something for themselves, even if they do not come only for shopping, or not only for knowledge. In 2021, we will try to surprise the industry again. Welcome in Łodź!
Łódź is a creative city, a city of festivals, a city which is being discovered all over again. It is located in the centre of Poland, just 120 km away from Warsaw - the capital, at the crossing of two main highways. The location at the crossing point of two main communication routes in Poland makes it a very important spot on the logistic map of Poland – you could say that all the roads lead to… Łódź.
Łódź is a city of contrasts which intrigues almost at every step. It is full of factories and, at the same time, it is very green; eclectic but also avant-garde. Łódź dazzles with the lavishness of factory owners' palaces and astonishes with artistic installations.
Despite its dynamic growth and constant changes, Łódź does not forget its roots in the 19th century textile industry. Old factories located in the city centre are not being demolished, but converted into service centres and tourist attractions. Historical pre-war tenement houses are being restored in order to preserve the original 19th century city layout.