CEDE 2018 Stars contest – awaiting the vote of Internet users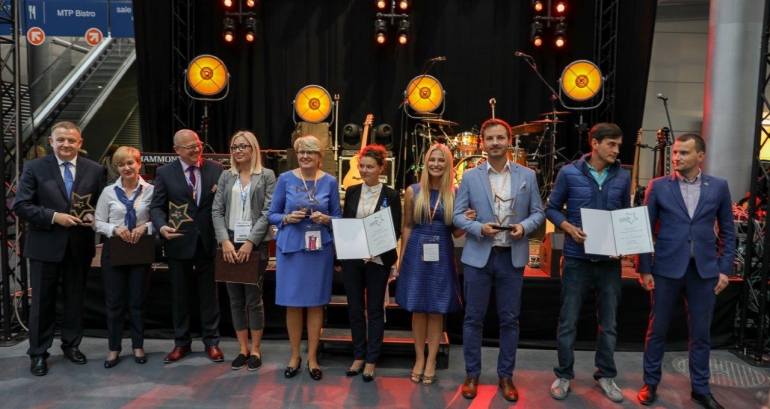 On 1st March 2018 we opened the applications registration in the second edition of the online contest for the most popular dental products.
As promised during the CEDE 2017 Stars awards ceremony, we are working intensively on making the competition even more attractive (both for exhibitors and voters) and with a stronger impact on the entire dental industry. We can already tell that the system of registration and voting will be refined. Your favorite products can be indicated using the login data for the User Panel. Certainly, one thing will not change - the winners will be presented during the gala and we will make the whole industry hear about them.
Let us remind you that in the first edition there were 56 products submitted by 40 CEDE 2017 exhibitors, in four categories: Equipment, Materials, Prophylaxis and Education/IT. Voting took place only through the cedenews.pl portal, besides the last day - one could vote at the exhibition stand located in the passage between the exhibition pavilions. Favorite products were indicated by dentists, dental technicians, hygienists, dental assistants and dentistry students.
The winners of the competition received the CEDE Star statuettes and the opportunity to present their products in the Avenue of Stars.
Winners of the CEDE 2017 Star awards
Ergonomic dental unit FEDESA ELECTRA 700 (DENTALHOLDING Ltd.) - Equipment
Endostar E3 Rotary System (Poldent) - Materials
SEYSSO Oxygen O-Sonic Sonic Brush (Shop Dent Wojciech Madej) - Prophylaxis
iBAD (Be Active Dentist) - Education / IT
See the full summary