2nd Polish Dentistry Union Congress - modern dentistry in a nutshell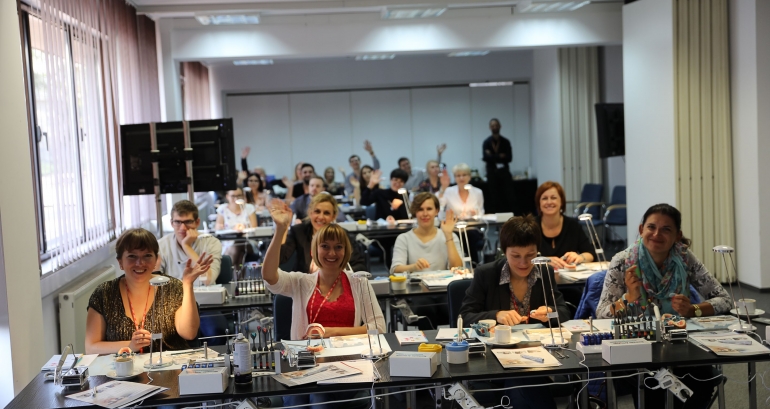 For the second time we aim to create a platform for exchanging views on the most important issues in the various fields of dentistry. Recognizing the need to continue education and the increasing number of daily duties (meaning the lack of time) - we suggest to attend an event with excellent experts accumulated in one place, ready to share knowledge and experience. Their commitment makes the three-day Congress a successful educational guiding light, both for experienced dentists, dental technicians and hygienists, as well as young dentists.
As in 2017, we will be developing a formula based on scientific integration, where the academic content of the programme is determined by excellent academics and recognized practitioners. The lectures, presentations and workshops will be the result of dialogue between the representatives of the most important scientific societies and the medical and dental organisations in the country. We perceive high interest (over 1200 participants) in the first Polish Dentistry Union Congress as approval of the project based on such principles.
The congress programme will be available in early spring. Though there will certainly be lectures, workshops, HOT-TOPIC sessions, as well as sessions presenting guidelines in specific areas of dentistry.
Polish Dentistry Union Congress stands for:
• Openness to the idea of extensive scientific cooperation
• The highest possible standards – a common educational goal
• Scientific knowledge on an equal footing with practice
• Autonomy of the cooperating societies and organisations (individual sessions)
• Collaboration with business partners

2. Polish Dentistry Union Congress will continue as the educational project based on scientific integration and alliance of science and business. The first edition of the event proves that scientific societies and medical and dental organisations want to engage in dialogue, to inspire each other, to complement and to work together on attractive scientific programme. Congress participants are the beneficiaries of this cooperation with a full grid of sessions, lectures or workshops. The key to selecting topics is global recommendations and trends in dentistry. It is difficult to treat effectively and safely without up-to-date knowledge. We also carefully analyse the opinions on the lecturers so that only those who have fulfilled participants trust will be invited to Poznań. Congress can be viewed as an interdisciplinary event, which talks about modern dentistry, but also through the prism of specialised training. People responsible for specific sessions are well aware of the educational needs of their colleagues. I assure you that they really want the dentists to return to their patients full of new knowledge and skills.
Prof. Marzena Dominiak - chairwoman of the Scientific Committee of Polish Dentistry Union Congress