Educational forum
Educational forums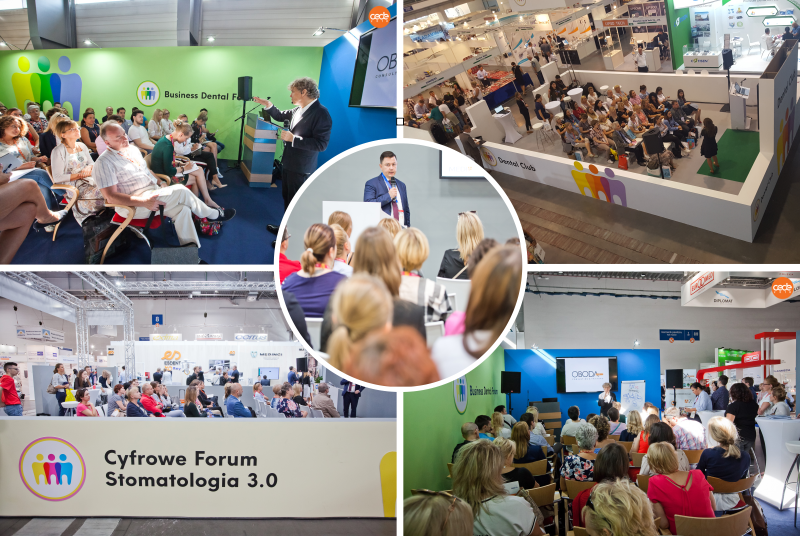 Short, 30-minutes lectures or product presentations. The lectures are free for all visitors of CEDE 2019 and announced in all media used by the Organizers.
The first edition of this project held during CEDE 2018 attracted the audience of around 1000 listeners.

The offer is available only for registered CEDE 2019 exhibitors and co-exhibitors


The project is intended to bring the most up-to-date technologies to dentists, mainly digital, 3D, CAD/CAM, lasers and biomaterials. Dentistry 3.0 will take the participants into the future of dentistry, proving that the future is at hand. Following the training programme, through CEDE news channels, we will educate CEDE 2019 participants on modern technologies and promote the best ones before the exhibition starts.


"Analogue Dentistry" is the educational programme we wish to implement in pavilion 7A. There is room for lectures devoted to all aspects of conservative dentistry, endodontics, periodontics, implantology, prosthetics, diagnostics and aesthetic dentistry. This is where lecturers related to exhibitors will be able to pass on practical knowledge of specific materials, tools, instruments, programmes or procedures.
The lectures will take place between 10:00 and 17:30. No breaks. The translation is not provided. Lectures can be repeated. Visitors will be scanned at the entrance.
The programme will be subject to approval by the Scientific Committee of the Congress.
The programme will be published:
- before CEDE: at www.cede.pl in the Exhibition tab; in Plan your stay at CEDE 2019 brochure (print: end of August 2019);
- on spot: on boards by the Forums and as a separate brochure distributed at the entrances to the exhibition
 Rules&regulations and lecture time pricelist of the educational forums - »read more«

Reservation of the lecture time - form S "Forum lecture time order" in »Exhibitor's Panel«

 Exhibitors interested in sponsoring of the Educational Forums please contact at cede@cede.pl