Exhibitors Catalogue
SELIGA MICROSCOPES Sp. z o.o.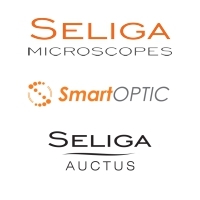 We specialize in the production and distribution of specialized equipment for use in magnification. We offer equipment used in dentistry, gynecology, ENT. Our activities embrace the broadly defined medicine, although the flagship consistently remains dentistry.

Over the past few years, our devices have gained popularity in Poland, becoming a popular, alternative choice for well-known brands with a long tradition. Currently, microscopes and colposcopes Optilion PICO, Optilion CSA SmartOPTIC are used every day in hundreds of offices, not only in Poland but also in many other countries.

The priority of our work is to strive for the best customer service. For each transaction we have an individual approach, involving time and energy to satisfy the final recipient.