Exhibitors Catalogue
ProDentis - INFOTEL Software Sp. z o.o.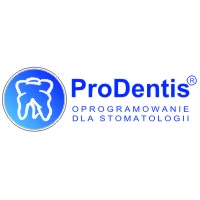 INFOTEL Software Sp. z o.o. privides IT solutions. We are specialists in the design, development and implementation of computer software. Due to collaboration with Polish and foreign entities we have gained wealth of experience in a number of branches.
Our field of expertise is the production of software of medicine for dentistry, medicine and protetics. We have a reputation for being a leading manufacturer of software for dentistry. We offer our clinical systems ProDentis and MEDICUS successfully to both Polish and European clients. Our medical systems have over 2000 active users.
We provide ready-made applications and tailored IT systems. In 2004 we implemented the ISO 9001:2015 quality system. As a team of experienced professionals, we are ready to tackle any challenge.