Exhibitors Catalogue
Medmarket International Sp Z o.o.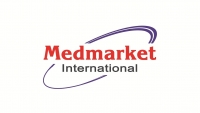 Medmarket International sets new trends in dentistry providing the highest quality products at reasonable price. We have been operating internationally for over 25 years, building long-lasting partnership with dentists and helping them to develop their practices. Our offer is based on proven highest quality products appreciated by dentists all over the world and available at wholesale prices.

Cowellmedi Co., Ltd. is the oldest dental implant company in South Korea, being an innovation leader and a pioneer in this field. Currently, the company's main products are implants, surgical instruments and materials for bone grafting, including rhBMP-2.