Exhibitors Catalogue
MONDRA design architekt Łukasz Woźniak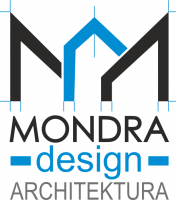 Our ARCHITECTURAL OFFICE is on the market for many years, with various experiences. With our wide knowledge, we seek for unique solutions to offer You a dreamt-off projects, including those as demanding as dental surgeries.
We design individual single-family houses with private offices, as well as strictly service buildings.

You will get our support in the following issues:
-seeking and buying a plot;
-formal and legal problems;
-concepts and functional-utility programs;
-administrative processes (ARCHITECTURAL PROJECT, building permit),
-construction-site details;
-interior design;
-garden and terrain arrangement;
-adaptations and extensions;
-organization and supervision of construction-site.

We are looking forward to meeting You.