Exhibitors Catalogue
Dentisal - "Polski Lek" S.A.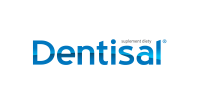 Food supplement Dentisal is a new product on Polish market. This innovative product was developed for preschool and school children to support daily oral hygiene.
Dentisal contains an unique strain Streptococcus salivarius M18 which colonizes the oral cavity. Researches showed that Streptococcus salivarius M18 reduces the number of Streptococcus mutans by 74%, reduces plaque accumulation by 50% and increases the chance to avoid new cavities more than three times. The effectiveness was confirmed by scientific researches.

Dentisal is a product in form of lozenges with strawberry flavor.
For children over 3 years of age and adults.
Usage: one pastille per day, in the evening, before sleep, after brushing the teeth
during minimum 3 months.

"Polski Lek" S.A.