Exhibitors Catalogue
Multidental-Med W.Kieroński,B.Szóstak Sp.J.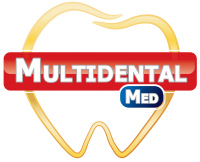 Our aim is to supply both dentists and wholesalers and all of them are very important to us.
Since more than 25 years we do our best to our clents offering them the high quality products only.
We are the distributor of following companies in Poland:
FKG Dentaire
Bioloren
Filhol Dental
Elsodent
Temrex
Biosafin
Prime Dental
Humanchemie
Denjoy
Chema Elektromet
Edenta
Microbrush.
Please do not hesitate to contact us if you have any further questions.