CEDE 2018 Stars contest - winners - Dental prophylaxis
SODENT - Powder for oral rinsing solution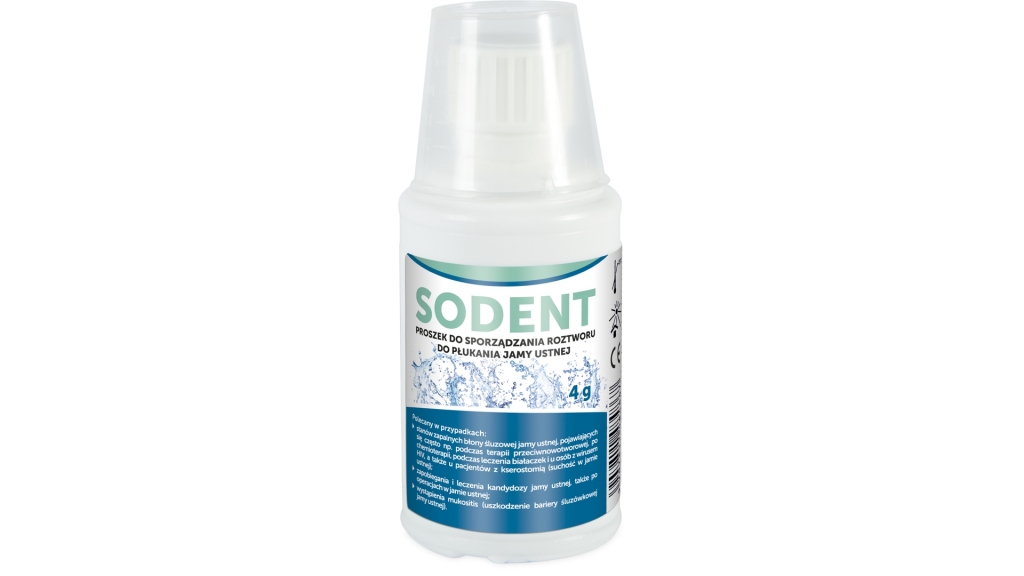 Category: Dental prophylaxis
Manufacturer: CHEMA-ELEKTROMET Rzeszów
Country: Poland
Exhibitor: CHEMA - ELEKTROMET S.P.
DESCRIPTION:
SODENT when prepared as a solution, is dedicated to rinse oral cavity. It is especially recommended for: - mucositis, which occurs during cancer treatment, after chemotherapy or coexists with leukaemia, HIV-positive patients, xerostomia (reduction in the amount of saliva) - prevention and treatment of candidiasis, also after intraoral surgery - mucositis, which is a result of injury of oral mucosa Sodium hydrogen carbonate minimizes tooth decay by reducing enamel solubility and increase remineralization of the enamel. It creates hostile habitat for microbes by saliva pH increase. Sodium hydrogen carbonate neutralizes enamel-damaging acids, moisturizes oral cavity and decreases population of pathogenic bacteria. It offers relief during mucositis and upgrades sense of comfort.
JUSTIFICATION:
Clinical studies have shown that solutions with alkaline pH reduce the severity of oral mucositis, shorten the duration of pain and duration of use and the dose of analgesics ordered due to pain in the mouth. The pain associated with mucositis reduces verbal communication and general patient comfort, significantly reducing the quality of life of patients.