Banquet – Dental Expo CEDE 2021
Thursday, October 7, 2021
Time: 9:00 p.m.
Venue: Izrael Poznanski's Palace in Lodz
Łódź, 15 Ogrodowa Street

The CEDE banquet returns to the most beautiful estate from the times of Industrial Łódź (19th century) – the Palace of Izrael Poznanski, the owner of nearby Manufaktura. This event is not only about delicious food and excellent music. The attraction here is also the sumptuous, spacious palace interiors with their former furnishings.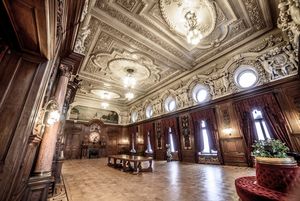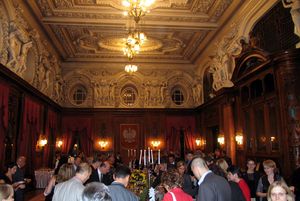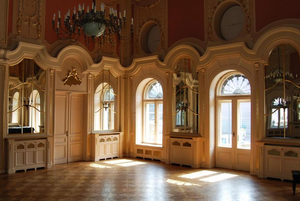 Invited guests:
– Mayor of the City of Łódź Hanna Zdanowska (we are awaiting the confirmation)
– representatives of companies presenting their offer at CEDE 2021
– representatives of the most important industry associations and organizations
– special guests
– outstanding practitioners in the world of dentistry
In program:
Recital by Kasia Szubert, a Polish violinist and music producer, who combines classical education with passion, audiovisual art, multimedia, achievements of modern technology and experiment in her artistic and stage activity.
She has performed at such prestigious events as the inauguration of the Polish Presidency of the European Union, the EUCYS gala or the American Chamber of Commerce in Poland. Her concerts were an unforgettable attraction at the 10th Przystanek PAT, the International Fireworks Festival pyrotechnic show at the National Stadium and Muchowiec Airport in Katowice, as well as the MOVIE CITIES Light Festival in Jelenia Góra, the Magic Malbork multimedia spectacle, the Royal Festival of Light in Wilanów and the Elite Model Look Gala, Poland.