CEDE 2018 Stars contest - winners - Dental equipment
VALO® Cordless - LED Curing Light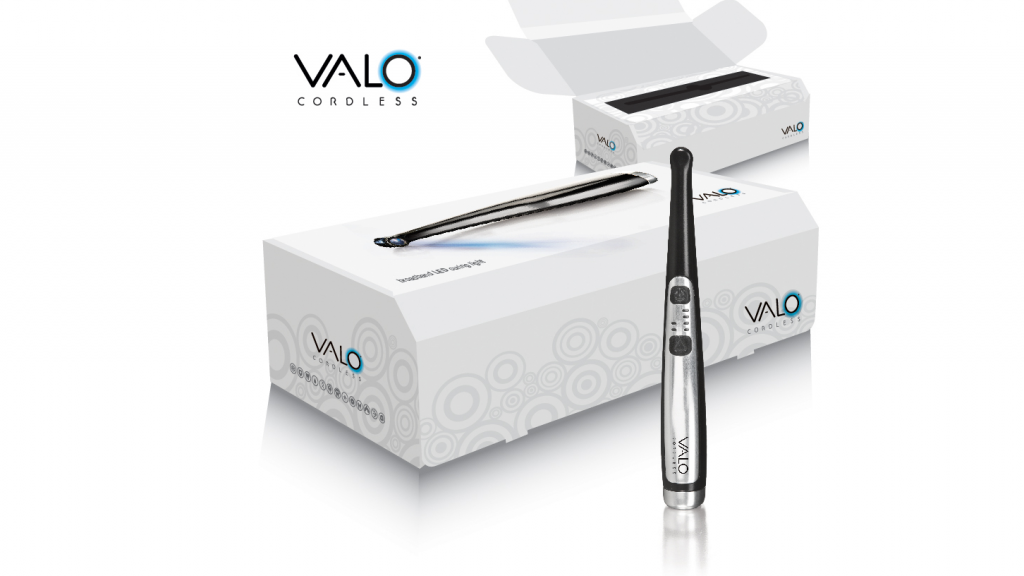 Category: Dental equipment
Manufacturer: Ultradent Products, Inc.
Country: United States
Exhibitor: Ultradent
DESCRIPTION:
VALO Cordless uses a custom, multiwavelength light-emitting diode (LED) for producing high-intensity light at 395–480nm capable of polymerizing all light-cured dental materials Every VALO Cordless starts as a solid bar of tempered, high-grade aerospace aluminum, which is CNC precision milled at Ultradent's facility in Utah, USA. The unibody construction ensures VALO Cordless's durability and provides unsurpassed heat dissipation. The elegant, ergonomic, and streamlined design enables VALO Cordless to easily reach all curing sites without sacrificing patient comfort. VALO Cordless's aluminum wand, machined components, and tempered glass lens make it the most durable cordless curing light available.
JUSTIFICATION:
•Ultra-high energy broadband LEDs cure all dental materials •Optimally collimated beam delivers a complete, uniform cure •Three curing modes - 1000mW/cm², 1400mW/cm² and 3200mW/cm² •Slim, ergonomic wand allows unprecedented access to all restoration sites •Unique unibody design is both extremely durable and lightweight