CEDE 2018 Stars contest - winners - Dental equipment
EQ-V Endodontic Obturation System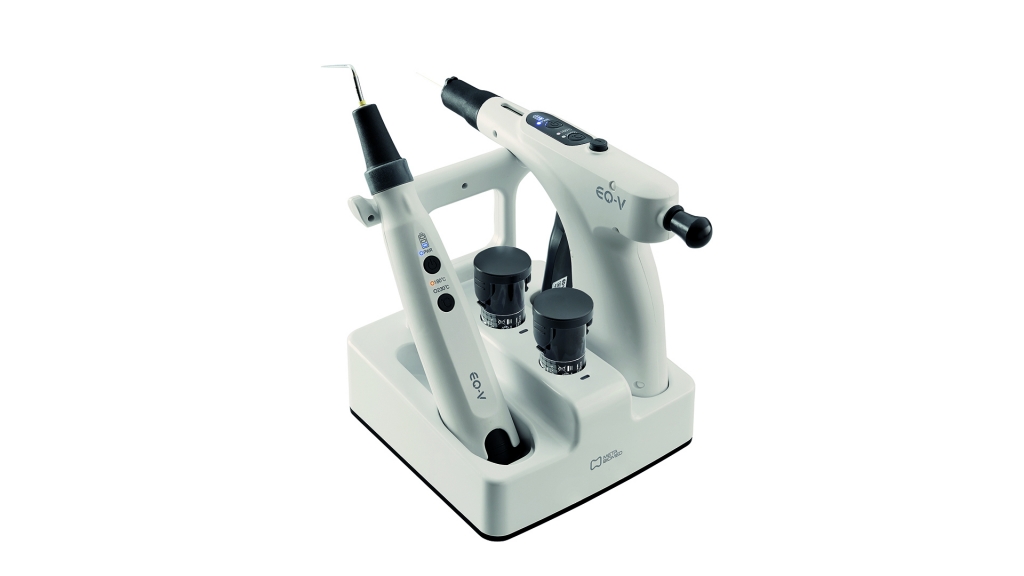 Category: Dental equipment
Manufacturer: Meta Biomed
Country: Poland
Exhibitor: Poldent sp. z o.o.
DESCRIPTION:
The new EQ-V system by Meta Biomed for the most reliable, convenient and precise root canal obturation. The EQ-V features: • Simple use and outstanding performance. • Extended battery life. • Ergonomic design for comfortable operation. • Excellent tactile-feeling trigger for smooth and easy filling. EQ-V is available in 2 versions: - EQ-VD (Disposale) – innovative 360° rotating cartridge system for unparalleled access and precision. Easily replaceable and disposable. - EQ-VR (Refill) – convenient gun on a gutta percha bar. Economical solution.
JUSTIFICATION:
We would like to show EQ-V - high quality endodontic obturation system matched to the dentists needs. This device helps to minimize time of precise continuous wave obturation.